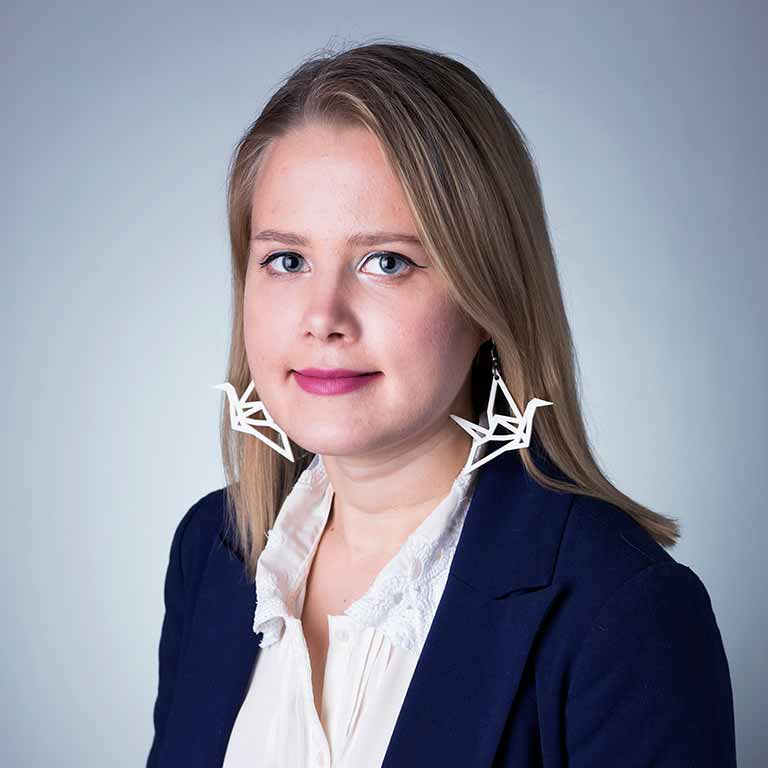 Phone:

(812) 855-4862

Email:

erasanen@indiana.edu
Department:

Current Faculty

Campus:

IU Bloomington
Global and International Studies Building, 3008

Education
MA from the University of Jyväskylä, Finland, Finnish language (2014)
Research Interests
Finnish as a second and foreign language pedagogy, integrating subject and language knowledge, online teaching
Teaching Philosophy
Language is used as a tool for communication and languages are learnt communicatively. I aim to provide my students with meaningful and genuine learning tasks to encourage them to communicate in the language starting from their very first language class and from then on.
Authentic material and authentic tasks form the main component of my teaching. I use several Internet resources, such as blogs, websites and social media sites as part of my teaching material. In my classes we examine song lyrics, news broadcasts and YouTube videos. I often ask my students to look for information on the topic(s) online. Language and culture are closely linked. When learning about the Finnish language, my students learn a great deal about Finnish culture.
In addition to my university-level teaching experience, I have a background in adult migrants' integration training, where I taught Finnish language and working life skills.
Courses Recently Taught
Introductory Finnish

Intermediate Finnish

Advanced Finnish
Honors and Awards
2015 CIMO (The Centre for International Mobility under the Finnish Ministry of Education) grant for a traineeship in Finnish Studies Program at University of Toronto

2013–2014 Fulbright Foreign Language and Culture Teaching Assistant (FLTA) Scholarship for Indiana University, Bloomington, Indiana, USA

2010–2011 Erasmus scholarship for an academic exchange in Josef Skvorecký Literary Academy, Prague, Czech Republic