It is with deep sadness and a heavy heart that I inform you of the death of our beloved colleague and esteemed Professor György Kara, who passed away on April 16th after his health suddenly deteriorated. 
Professor Kara worked for CEUS for many decades and played an important role not only in the department, but the whole field, as one of the most leading scholars in the world in his field. His work and his students meant the world to him, and he tried to continue his three classes this semester even through hospital stays, in Professor Kara fashion.
We will all miss him more than words can express. Our hearts go out to his family at this difficult time. Please keep them in your thoughts.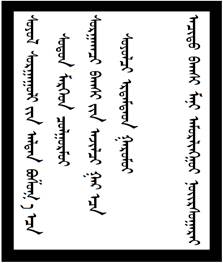 "The wise and brilliant issue forth from the golden threshold of the cultured school/Cultivated scholars come from the diligent hands of the instructing teacher" "May our kind teacher rest in peace"
Öner Özçelik Chair, Central Eurasian Studies