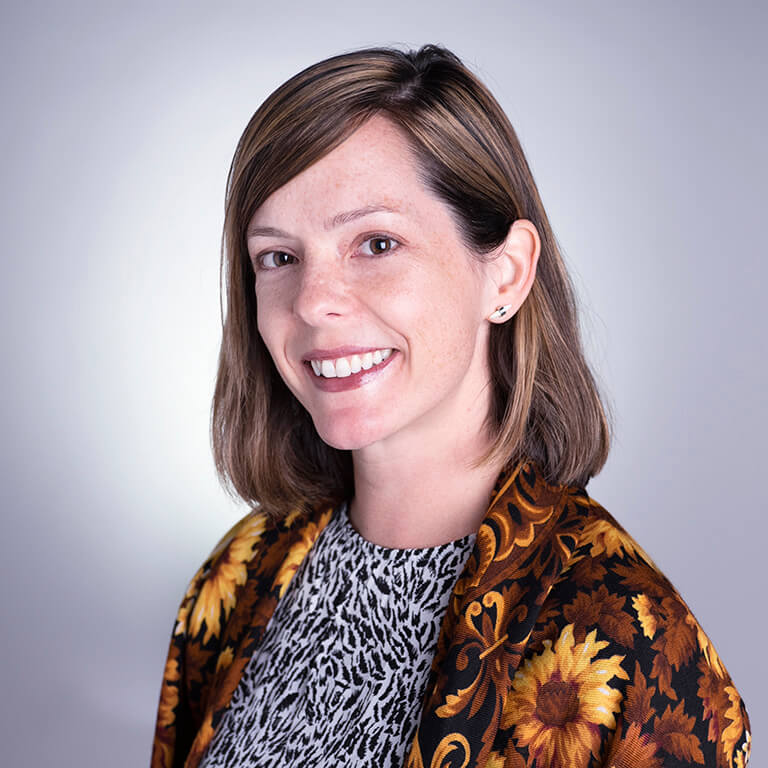 Phone:

(812) 856-3777

Email:

graberk@indiana.edu
Department:

Anthropology and Central Eurasian Studies

Campus:

IU Bloomington
Student Building, 248

Education
Ph.D., University of Michigan (Anthropology), 2012
M.A., University of Michigan (Russian and East European Studies), 2008
M.A., University of Michigan (Anthropology), 2006
A.B., University of Chicago (Linguistics and Anthropology), 2002
Research Interests
Media, materiality, semiotics, multilingualism, language shift and endangerment, language and political economy, historical anthropology, cultural and intellectual property, ethnography of institutions, socialism and post-socialism, race and ethnicity; Mongolia and Russia, especially Siberia.
Current Research
I am a linguistic and sociocultural anthropologist with special interests in language and media in post-Soviet Eurasia. My research lies at the intersection of two clusters of problems. The first is indigenous language shift, endangerment, and revitalization, which I have been studying in Russia's Buryat territories, a multilingual region of eastern Siberia on the Mongolian border, since 2005. This research was the basis for my first book, Mixed Messages: Mediating Native Belonging in Asian Russia (Cornell University Press, 2020). Mixed Messages shows how language and the production, circulation, and consumption of media are practices by which residents of the Buryat territories perform and negotiate competing possible identities. The book integrates production data from Buryat media institutions with consumption/reception data from audiences and linguistic analyses of texts and transcripts, employing a novel holistic approach to elucidate how the language used in institutional settings circulates from and into other domains of daily life. In fieldwork for this project, I was struck by the central role that emotion and affective connections play in language shift and revitalization—a realization that has nuanced my approach to language and political economy. I have recently developed this line of thinking in publications on shame and "kitchen language." The second, related cluster concerns materiality, technology, circulation, and notions of property. I am particularly interested in how value is interactionally negotiated across different nodes in a global commodity chain, which I have been studying in the Mongolian cashmere industry since 2014. I am also currently working on a large collaborative project on the cultural afterlives and anticipatory pre-lives of infrastructural projects in Siberia.
At IUB I direct the Qualitative Data Analysis Laboratory and am part of the Russian Studies Workshop, Siberian Studies Initiative, and CaMP Anthropology.
Courses Recently Taught
Language and Culture
Nomads, Networks & Communities
Ethnographic Methods
Language and Globalization
Language and Society in Central Eurasia
Property in Central Eurasia
Language in/of Media
Seminar in the Ethnography of Communication
Proseminar on Language and Culture (grad-only)
Publication Highlights
Books
Mixed Messages: Mediating Native Belonging in Asian Russia, Ithaca, NY: Cornell University Press (2020).
Storytelling as Narrative Practice: Ethnographic Approaches to the Tales We Tell, co-edited with Elizabeth A. Falconi, Studies in Pragmatics 19, Leiden: Brill (2019).
Selected articles
Emotion in and through Language Contraction. In Routledge Handbook of Language and Emotion (Routledge Handbooks in Linguistics), edited by Sonya E. Pritzker, Janina Fenigsen, and James M. Wilce, Abingdon, UK: Routledge (2020), pp. 114–123.
"Syphilis Is Syphilis!": Purity and Genre in a Buryat-Russian News Story. In Storytelling as Narrative Practice: Ethnographic Approaches to the Tales We Tell (Studies in Pragmatics 19), edited by Elizabeth A. Falconi and Kathryn E. Graber, Leiden: Brill (2019), pp. 226–252.
The Kitchen, the Cat, and the Table: Domestic Affairs in Minority-Language Politics, Journal of Linguistic Anthropology 27/2 (2017), pp. 151–170.
The All-Buriat "Ray of Light": Independence and Identity in Native-Language Media, REGION: Regional Studies of Russia, Eastern Europe, and Central Asia 5/2 (2016), pp. 175–200.
Finding "Their Own": Revitalizing Buryat Culture Through Shamanic Practices in Ulan-Ude, co-authored with Justine B. Quijada and Eric Stephen, Problems of Post-Communism 62/5 (2015), pp. 258–272.
On the Disassembly Line: Linguistic Anthropology in 2014, American Anthropologist 117/2 (2015), pp. 350–363.
The Local History of an Imperial Category: Language and Religion in Russia's Eastern Borderlands, 1860s–1930s, co-authored with Jesse D. Murray, Slavic Review 74/1 (2015), pp. 127–152.
What They Said (She Said) I Said: Attribution and Expertise in Digital Circulation, Culture, Theory and Critique 54/3 (2013), pp. 285–300.
Public Information: The Shifting Roles of Minority-Language News Media in the Buryat Territories of Russia, Language & Communication 32/2 (2012), pp. 124–136.
The Dissolution of the Buryat Autonomous Okrugs in Siberia: Notes from the Field, co-authored with Joseph Long, Inner Asia 11 (2009), pp. 147–155.
Recent Honors and Awards
Outstanding Junior Faculty Award, Indiana University Bloomington, 2020
Indiana University Trustees Teaching Awards, 2017, 2019
Social Science Research Council (SSRC) Transregional Research Junior Scholar Fellowship: InterAsian Contexts and Connections, 2016–17
College Arts & Humanities Institute (CAHI) Faculty Research Fellowship, Indiana University, 2016
Association for the Study of Eastern Christian History and Culture (ASEC) Distinguished Scholar Prize, for article "The Local History of an Imperial Category: Language and Religion in Russia's Eastern Borderlands, 1860s–1930s," with Jesse D. Murray, 2015
Title VIII–Supported Postdoctoral Research Fellowship, Kennan Institute, Woodrow Wilson International Center for Scholars, 2012