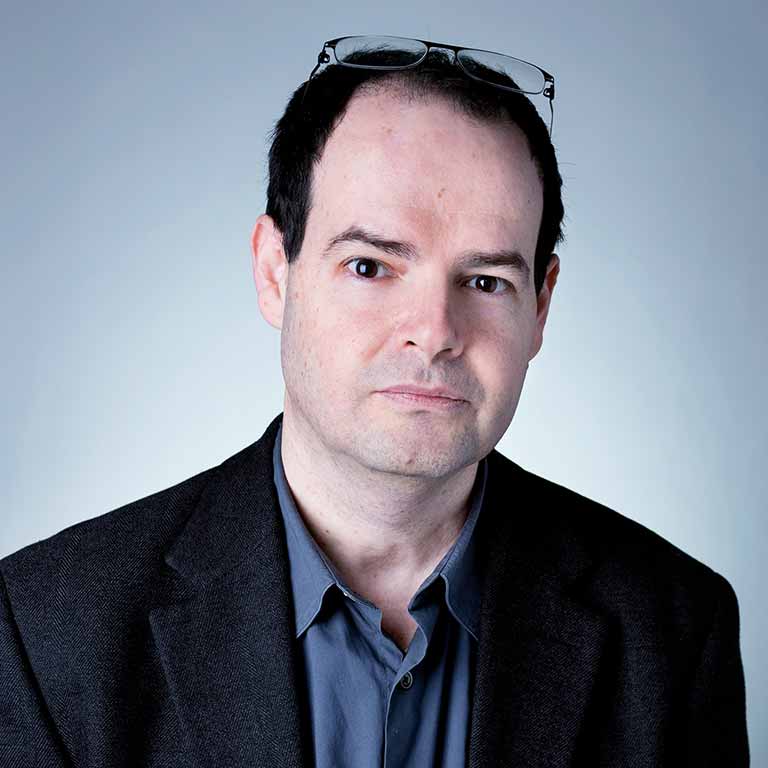 Phone:

(812) 856-7017

Email:

rsela@indiana.edu
Department:

Current Faculty

Campus:

IU Bloomington
Global and International Studies Building, 3019

Adjunct Affiliations
Adjunct Associate Professor, Religious Studies
Adjunct Associate Professor, History
Adjunct Associate Professor, Jewish Studies Program
Director, Sinor Research Institute for Inner Asian Studies
Education
PhD, Indiana University, 2004
Research Interests
History and historiography of Central Asia
Authority in Islam
Self-representation in Muslim literary traditions
The "early modern" Muslim world
Intra-Muslim textual translations
I study the history and historiography of Muslim peoples and communities, primarily in Central Asia, but also in adjacent regions (in Russia, India, China, and parts of the Middle East), since the Mongol conquest to the present. I focus on self-representation in diverse sources, aiming to understand the boundaries that defined groups and peoples as they described and justified claims to authority; the performance of rituals and customs; the allocation and transmission of labels and classifications (religious, ethnic); the espousal of rhetorical strategies; the production of genealogies (biological, spiritual); the shaping of myths of origin; the celebration (or censure) of sources of inspiration, and the commemoration of shared traumatic events.
My doctoral students – I have served on over twenty doctoral dissertation committees, many of them as chair – have been working on diverse topics in political, social, intellectual, cultural, literary, administrative and religious history. In their work, most of my students pay special attention to historiography and philology. Their chronological focus ranges from the 13th century to the present, but more often spans the 16th to the 19th centuries.
Current Doctoral Students
Mike Krautkraemer
Kurban Niyaz
Hosung Shim
Aybike Tezel
Courses taught in CEUS
Central Asia under Russian Rule
Ethnic History of Central Asia
Introduction to Central Asia, Mongolia, and Tibet
Introduction to Central Asian History
Introduction to Turkic and Iranian Civilization
Research Seminar in Central Asian History
Sources for the Study of Central Asian History
Travelers and Explorers in Central Asia
Capstone Seminar
Jesus, Alexander & Other Muslim Heroes (College of Arts and Sciences)
Publication Highlights
The Legendary Biographies of Tamerlane: Islam and Heroic Apocrypha in Central Asia (Cambridge University Press, 2011).

Islamic Central Asia: An Anthology of Historical Sources (Indiana University Press, 2010), co-edited with Scott C. Levi. [The Anthology features my original English translations of sources in Arabic, Persian, Turkic, Russian, and Old French.]

Ritual and Authority in Central Asia: The Khan's Inauguration Ceremony. Papers on Inner Asia no. 37 (Bloomington: RIFIAS, 2003), 79 pp.

"Invoking the Russian Conquest of Khiva and the Massacre of the Yomut Turkmens: The Choices of a Central Asian Historian," Asiatische Studien / Etudes Asiatiques LX:2 (2006).

"The Heavenly Stone' (Kök Tash) of Samarqand:  A Rebels' Narrative Transformed," Journal of the Royal Asiatic Society 17/1 (2007).

"Prescribing the Boundaries of Knowledge: Seventeenth-Century Russian Diplomatic Missions to Central Asia," in Writing Travel in Central Asian History, ed. Nile Green (Indiana University Press, 2013).

"Central Asian Muslims on Tibetan Buddhism, 16th-18th Centuries," in Trails of the Tibetan Tradition, ed. Roberto Vitali (Amnye Machen Institute, 2014).
"Rashid al-Din's Historiographical Legacy in the Muslim World," in Rashid al-Din. Agent and Mediator of Cultural Exchanges in Ilkhanid Iran, ed. A. Akasoy, et al. (London: The Warburg Institute, 2013).
"Tamerlane's (Fictitious) Pilgrimage to the Tombs of the Prophets," in Near and Middle Eastern Studies at the Institute for Advanced Study, Princeton, 1936-2017, ed. S. Schmidtke (Gorgias Press, 2018).
Current Research Projects
Turks and Iranians in the Asian sphere
Central Asia's vernacular moment
Patterns of Turkic patronage
The fragmentation of authority in Islam
Central Asian – Hindustani connections